Midjourney, a leading provider of image generation AI, has announced the launch of a new feature called "Discover". This new feature does exactly what you think it might do. It will allow users to input an image and receive prompt suggestions that can be used to generate similar images with the "Imagine" command. This is amazing for those who do not know much about art styles, architecture and other photography elements used in images.
The "Imagine" command is a powerful tool that allows users to generate high-quality images based on a given prompt. However, many users struggle with finding the right prompt to use, which can result in images that do not meet their expectations. With the introduction of "Discover", Midjourney aims to make the process of generating high-quality images much easier and accessible to everyone.
Using "Discover" is easy. Users simply need to upload an image, and the AI will generate a list of prompt suggestions that can be used to generate similar images. These suggestions are based on the content and context of the image, and are designed to help users understand how the prompt system works.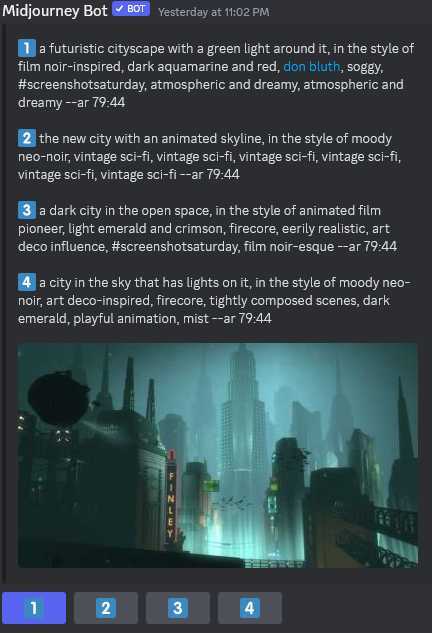 In addition to helping users generate better images, "Discover" is also expected to help improve the overall quality of images generated by Midjourney's AI. By providing users with more relevant prompt suggestions, the AI will be able to learn and improve over time, resulting in even better images in the future.
The "Discover" feature is now available to all Midjourney users, and the company encourages everyone to give it a try. Whether you're a professional designer or just someone looking to generate some cool images, Midjourney's AI and "Discover" feature are sure to impress.