Having found myself in a position where I was sick of dealing with images for blog posts, I decided to build a plugin that would take the annoyance away from it all. I was someone who would just put a bit of text over an image, so this is the plugin that I built to do just that.
This is a WordPress plugin that will automatically generate a featured image for you. All you need to do is write a title to a post and it will overlay this title onto a colored image background to produce a featured image for your post.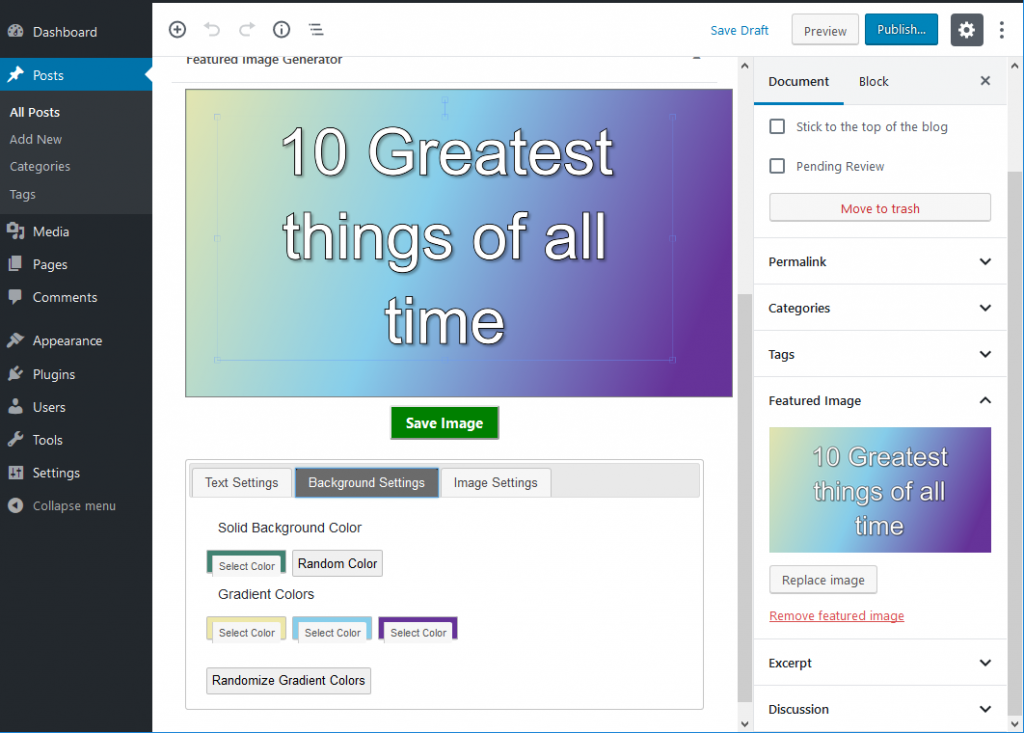 Auto generate an image with the post title printed on the image.
Use a solid color or gradient color background (image background coming soon).
Move, resize and restyle the text overly on your image.