PDF documents are very useful to share online. HTML is a perfect format to use to create one. This online tool will allow you to convert HTML to PDF quickly and easily. Provide the HTML content into the box below and click convert. A preview of the document will be presented to you. If you are happy, you can download it to your device.
The tool does not currently support the fetching of a URL. If this is something that people would like, let me know and I can investigate the possibility of making this happen. I am mindful of the fact that people may use this tool as a means to perform excessive requests against a website that they do not own. I would also be mindful of getting my IP address blacklisted due to the number of requests being made to a website that people often want to convert HTML to PDF from.
Taking a URL would also require that the script be able to parse javascript so that lazy-loaded data would appear correctly on the page. On top of this, there are device type and user agent limitations to work around. Providing the HTML manually makes the process far more reliable and easy to follow. If you do not know how to obtain the source from a website. The guide below will show you how to do it.
How To Get HTML from a web page
It is a simple process to get the HTML from a website. You can visit any website that you like on the internet. Right-click somewhere on the page, it normally works best on a section of the site with no interactive content. Some javascript tools will take control of the right-click option, preventing you from being able to use the standard behavior.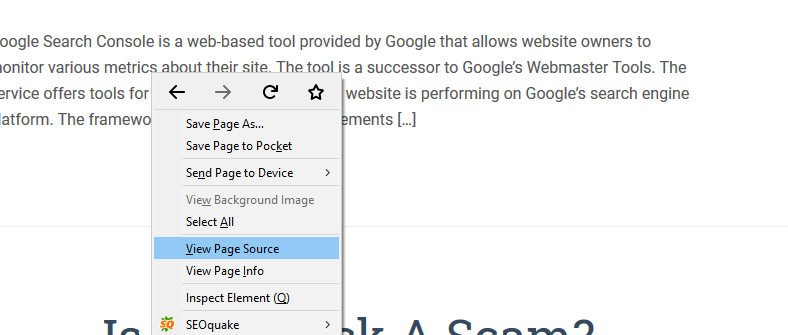 From this page, all you need to do is copy all of the HTML that is visible and paste it into the box on this page. The image below shows the HTML source from this website. Copy all of this content and you have the web page ready to be converted to a PDF document.
Limitations Converting HTML to a PDF Document
HTML is a large and compex library. This tool uses jsPDF as a means to convert the data you provide in the box above to a valid PDF document. There are some tags and styles that will not be correctly supported. Converting larger websites that require javascrip may not be possible. You can attempt it, but it may be difficult to get a large, complex website to convert flawlessly.