I recently found myself dealing with a rather frustrating situation with my Google Nest doorbell. When someone would ring the doorbell, it would alert my phone but it was no longer making a chime sound on the Google Nest hub or Nest speaker inside my home like it used to, this meant I was often missing people who came to the door.
I spent some time searching around the settings menu for an answer to this. Hoping some settings may just need to be turned off and on again to resolve the issue. Unfortunately, there was nothing I could find that would restore the original functionality I had where a chime would sound but Google Assistant would not announce anything.
Enable Google Assistant Announcements
This was not the road I wanted to take with this. I find it quite annoying when the Google Assistant announces "There is someone at the front garden doorbell". First, because it doesn't make sense but also because I have multiple nest hubs and they never chime in sync. Instead, I just have Google Assistant shouting at me from four different rooms in the house to tell me that someone is at the door out of sync.
Turning this on may not be ideal but if you rename the doorbell to something better, it does make the announcement less of an issue. That is of course if you don't end up having the same issue I did where I was unable to rename the doorbell.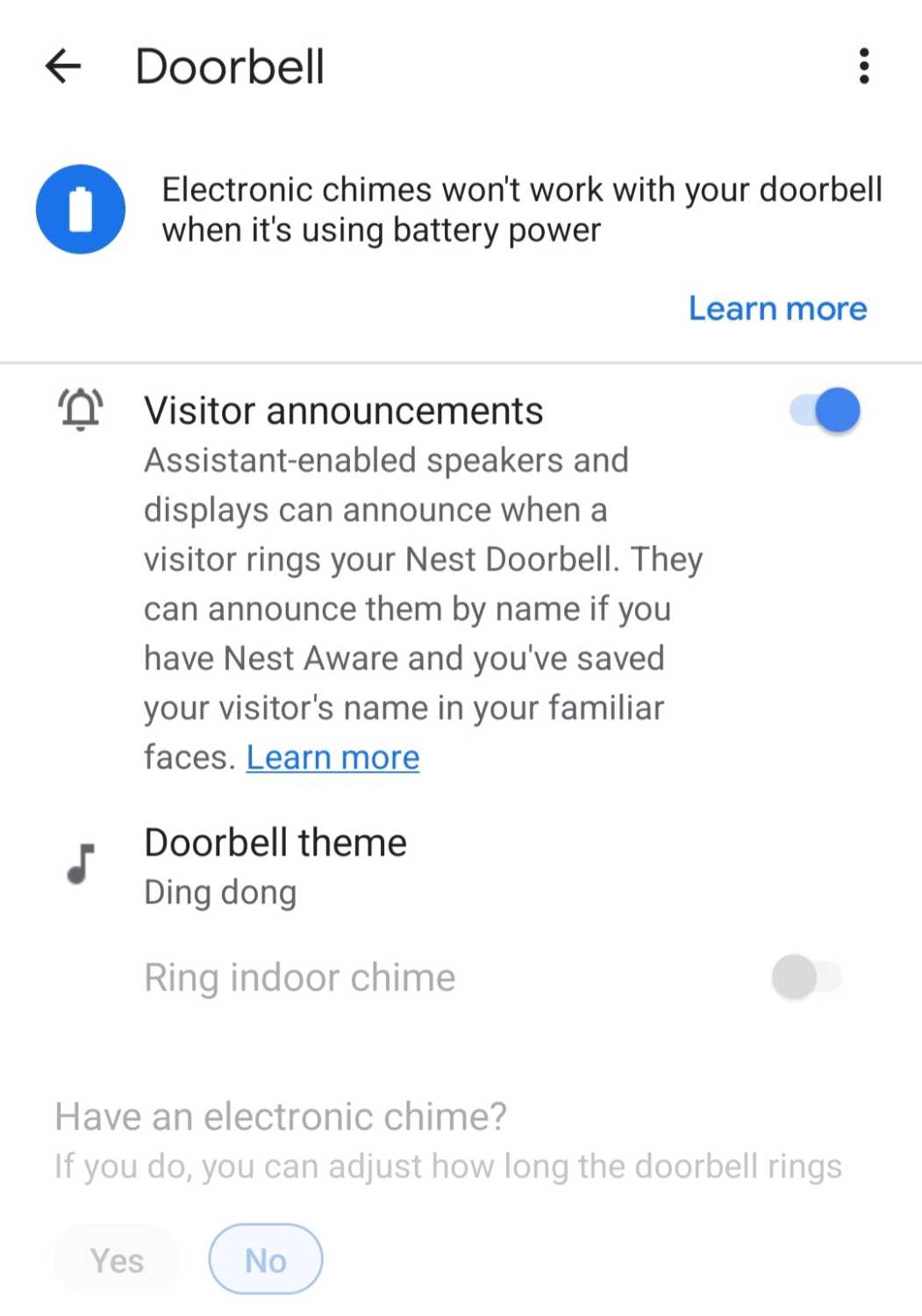 The Nuclear Option
I always hate options like this but unfortunately, with no other alternatives at this point, a full nuclear option has to be considered. This could be a huge pain in the ass if you have a lot of devices connected to your home. You will need to follow the steps below to ensure this has the best chance of fixing things.
Unlink everything from Google Home
Uninstall the Google Home app
Restart your device
Install Google Home
Link all of the devices back to Google Home again.
Once you have done all of this, the chime should start working again as expected.
If anyone has a better solution to this issue, please leave a comment below.