I have a brand new Whirlpool oven W11I OM1 4MS2 H or (859991549450). I bought it alongside the microwave combi oven. I have had it 4 weeks and it has been used once since the combi oven is very good. I tried to use the fast preheat function on the oven today and mid way through it stops. The fan stops and it tells me that the preheating is completed. A few seconds then, it displays a message on the screen "F6E6: APPLIANCE MANAGER 1 BOARD COMMUNICATION" and when i dismiss, it goes back to the main menu.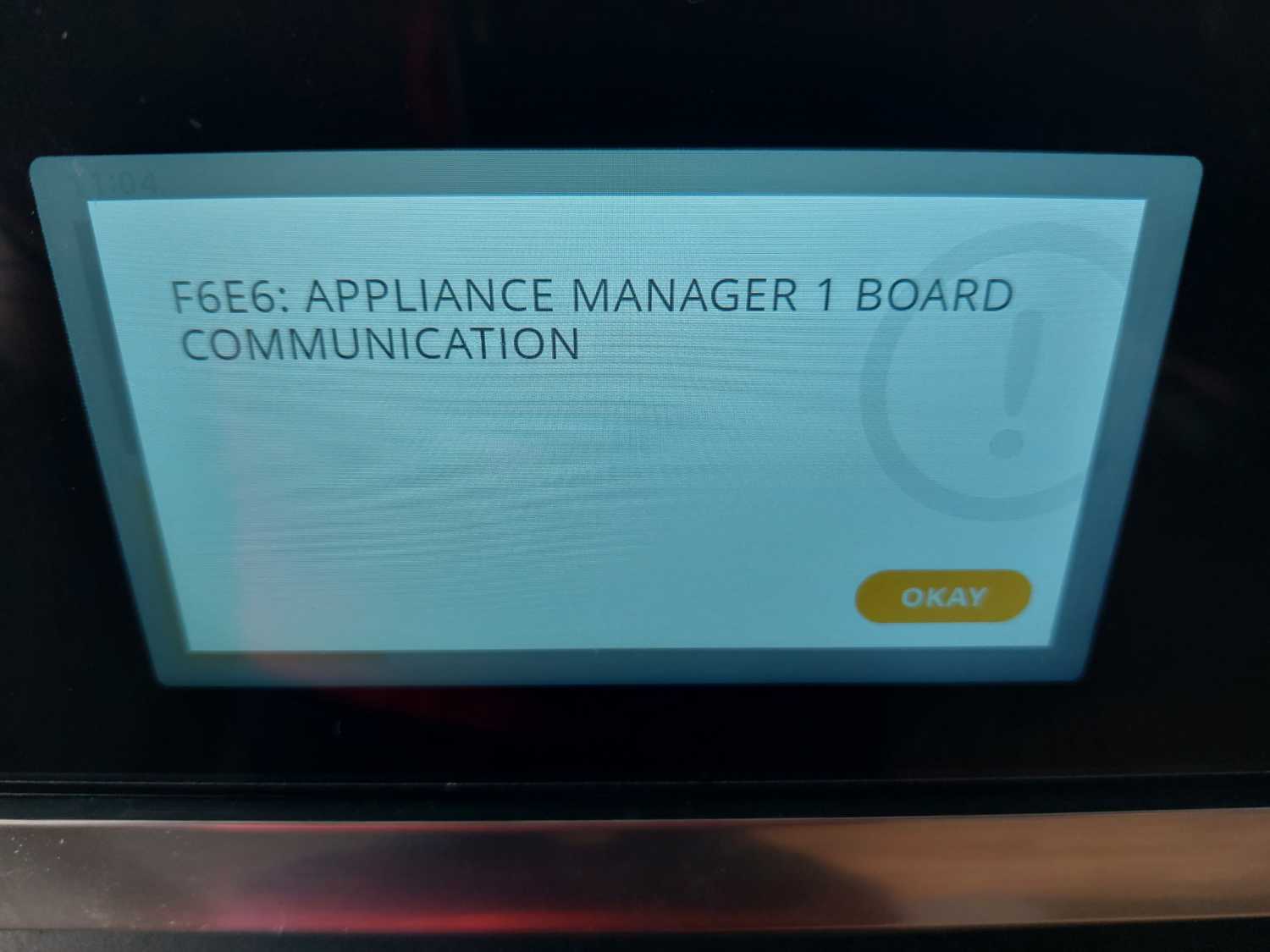 I have since tried to perform several other tasks with the oven such as using the grill and a range of other modes, both manual and under the 6th sense menu and all of them are failing with the same error. It will run for a few minutes and it does heat up too but after a minute or so, it will crash with this error and that's it. Anyone know the fix for this?
0

Answers

There is no answer to this question yet. If you know the answer or can offer some help, please use the form below.